Our History
Blackburn Family Dental Care has been in operation since 1953. Located at 1 Main St. Blackburn, the clinic was first started by Dr. Quale. Since it's origin, the clinic has now been practicing for over 65 years and some of our patients are 4th generation family members whose great grand-parents can still remember their first visit to our practice.
Dr Alvin Shee BDSc (Melb)
FICCDE FIADFE
Dr Shee graduated from the University of Melbourne and has worked in several public and private clinics around NSW and Victoria, but has spent majority of his time in practicing in suburban Melbourne. 
Apart from General dentistry, Dr Shee has a special interest in aesthetic (cosmetic), orthodontic and implant dentistry. His philosophy is to give patients as accurate and honest picture of their oral health and conditions and to help alleviate patients fears and anxieties (himself being anxious once upon a time), using updated, minimally invasive and affordable treatments. With the understanding that prevention is better than cure, he enjoys discussing with patient's ways to control and prevent further disease. He is also keen to educate patients to ensure they understand their treatment options in a way that is easily understood and to be able make their own informed decisions.
Since graduating, Dr Shee is always on a continuous journey to advance his knowledge and professional skills to be able to provide the highest standard dentistry to patients. He has invested and undertaken numerous hours of continuing professional education, travelling to different parts of Australia as well as the world to learn from world renowned dentists and specialists (countries include: Hungary, Italy, Spain, and USA to name a few) to learn latest updates on treatment protocols. These include: 
Advanced oral surgery refresher course (University of Melbourne)
Surgical crown lengthening (University of Melbourne)
Implantology basics (University of Melbourne)
Master Clinician Program in Implant Dentistry – Linda Loma University California (Hungary Budapest, Los Angeles USA)
MIS advanced implant restorative course (Melbourne)
Advanced prosthodontic course (University of Sydney)
Osteology conference (Barcelona Spain)
Certified provider of invisalign (Sydney)
Fastbrace (Melbourne) 

Completed a Graduate Diploma in Clinical Dentistry – Orthodontics (City of London dental school)

Awarded Fellowship of International College of Continuing Dental Education (FICCDE) (Singapore)

Awarded Fellowship of International Academy for Dental Facial Esthetics (FIADFE) (New York, USA)
Dr Shee is also a member of Australian Dental Association and the ICOI (international congress of oral implantologists). Outside of dentistry he enjoys trying out different cuisines, travelling and playing with his 2 daughters. 
Dr Nouha (Nicole) Faris
Dr Faris is also known as Nicole by her patients.  Dr Faris started practising dentistry in 1987 and is passionate about the field and caring for her patients. Her main priorities are to listen to the individual needs of patients and she firmly believes in making the experience as relaxed and comfortable as possible.
Besides, general dentistry, she is passionate about smile makeovers using direct veneers and crowns; Root Canal Therapy (endodontics) and utilising dental appliances to treat sleep disorders.
She is a member of Australian Dental Association.
Woking with children is another one of Dr Faris Passions, she enjoys making sure the child's dental visit is memorable and fun. In her spare time, she enjoys painting, gardening and cooking.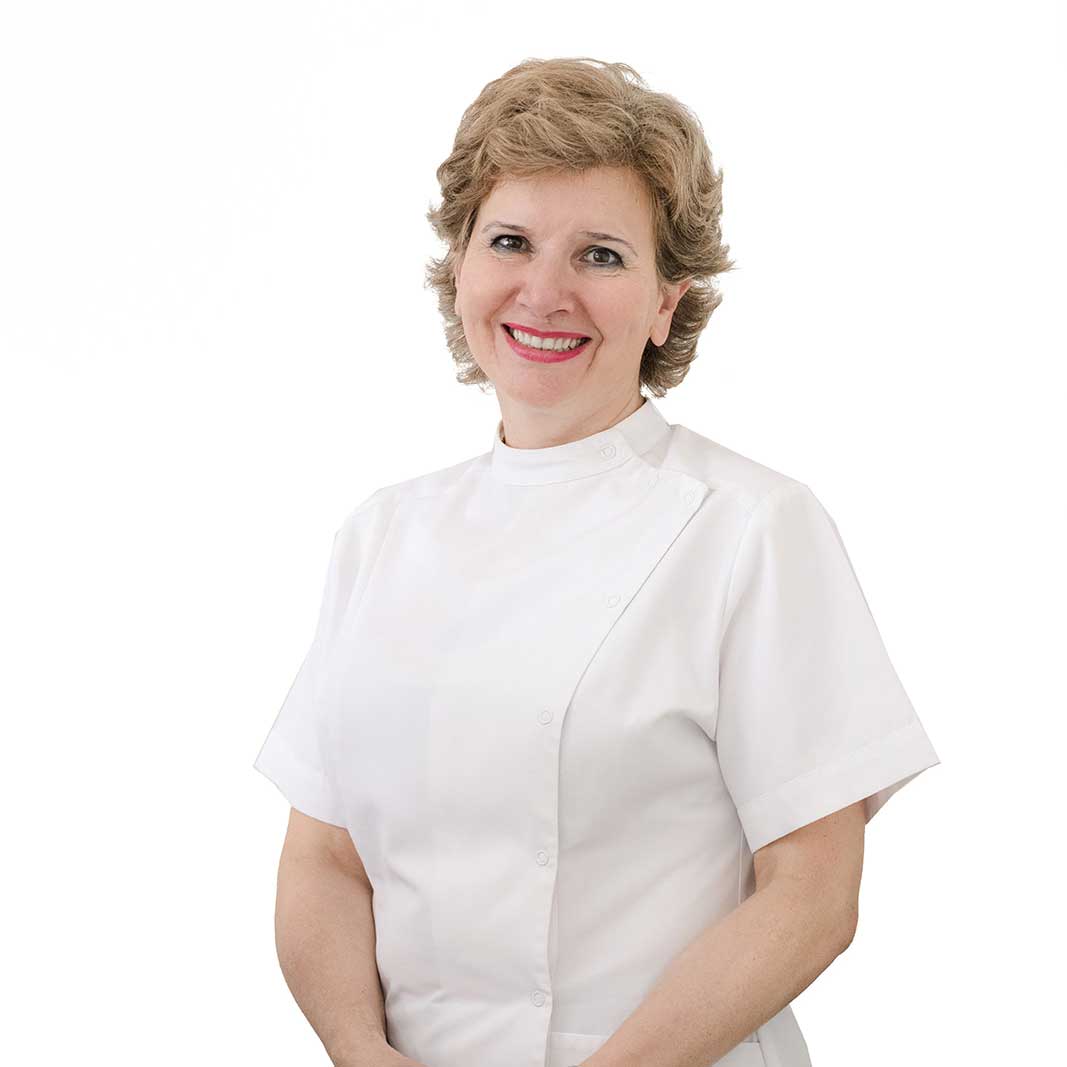 Dr Sophia Kim
Sophia graduated from the University of Adelaide with her Bachelor of Dental Surgery degree and has worked in private clinics in Swan Hill and Melbourne.
She enjoys all facets of dentistry as each discipline has a specific role in the comprehensive care of each patient. She is a firm believer in conservative dentistry and emphasises the importance of early prevention from a young age.
She prides herself on being a gentle operator and finds it very rewarding to make dental visits more comfortable and positive, especially for young children and anxious patients.
Dr Keyghobad Taherkhah
DDS (1993) ADC 2007
Dr Key joins the Blackburn Family Dental team, he brings with him over 25 years of full time clinical experience working in Dental field both overseas and 15 years of working locally in Australia for various clinics including interstate in Queensland, suburban Melbourne clinics and also in the Melbourne CBD.
His special interests in dentistry include Aesthetic dentistry, veneers, crown and bridge, restoring implants, whitening, endodontics, snoring, sleep apnoea, Botox and dermal fillers.
He is fluent in English, Persian and Farsi.
Dr Samantha Seet
Samantha completed her Doctor of Dental Surgery degree at the University of Melbourne. She has worked in public and private clinics within the metropolitan regions as well as in rural Melbourne such as Shepparton and Echuca.
She firmly believes in inclusivity and that dental treatment should be accessible for all people.
Her special interests are in restorative dentistry and endodontics, with a particular interest towards special needs dentistry and orthodontics. She is fluent in English and Mandarin.
She understands a visit to the dentist can be stressful and she strives to deliver a gentle and holistic treatment to all her patients. She ensures that the needs of her patients are heard and recognises that each patient is unique and requires a finely tailored treatment plan to suit each individual. In her spare time, Samantha enjoys playing badminton and going for hikes. She is also a music enthusiast, in singing and playing the piano.
At Blackburn Family Dental Care, we are always keen to give back to the community. The dentists have participated in many charitable projects: including volunteering in Starlights childrens foundation, serving the elderly at Melaleuca lodge (age care centre in Manningham), assisted in Whitehorse community fair. Dr Shee has also in the past volunteered in impoverished areas in the Philippines (namely Caloocan and Pasig city) during years 2012, 2013, 2014 (before starting his family).
Our Location
1 Main St,
Blackburn VIC 3130
Opening hours
Mon
8am - 8pm
Tue - Fri
8am - 8pm
Sat
8am - 6pm
Sun
Closed
Conveniently positioned for patients seeking cosmetic dental bonding in Blackburn, Box Hill, Burwood, Nunawading, Mitcham, Vermont, Forest Hill, Canterbury & Surrey Hills. Our Blackburn North Dental Clinic is next to Blackburn station via the Belgrave or Lilydale line. Walk towards Main St (2 minutes) and you will see a light blue signage.
Parking is available behind Blackburn Family Dental, entering Main St or alternatively on S parade.
Many buses, including 703 and 765, are also in close proximity to our Blackburn North dental clinic.